Professional residential painting service
Professional painting service
Un Peintre Pro (House painter)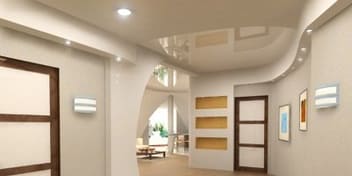 We can take care of any of your commercial painting needs, whether you need to refresh the interior or exterior of your facility.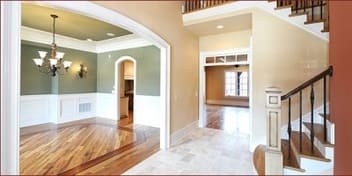 Of all the improvements you can make to beautify and add value to your home, nothing is more cost-effective or makes a bigger impact than a fresh coat of paint.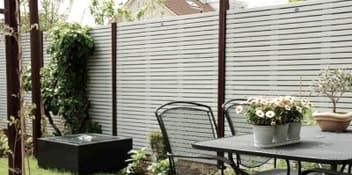 If your wooden fence is looking a little drab or worn out, let our experienced painters improve your home's curb appeal by adding a fresh coat of paint to your fence.
Experienced team
We have 35 years of experience in drywall repair and painting. We have a professional and meticulous team.
Fast service
We work hard so we can complete our projects on time. We want you to enjoy your home as soon as possible.
We listen to you
You have ideas for your project? We are able to achieve them. You are looking for inspiration? We can give you tips and suggestions to suite all your needs.
Free estimates
Contact us for a free estimate. We are also available for emergency repairs.
Quality paint
We use paints known for their quality and resistance. When two colors are used, the cutting is done with care.
Timeliness
Punctuality is an obligation that we respect without reservation. So we always arrive on the spot on time. The work is done quickly and without delay. They start and end without interruption on the specified date.
Un Peintre Pro managed to build a solid reputation
The goal of Un Peintre Pro is to ensure our customers are entirely satisfied from the developing stage of a project to the final result, we aim to provide the best services available. Our company is well equipped to get the job done and meet the deadlines specified on a contract.
Residential painting requires particular attention, detailing and minimum interference with the everyday use of the work area while reducing the impact to the environment.
Robert "The painters of Un Peintre Pro are very talented, meticulous and professional. I am very satisfied with the result of my painting work."

Jack thomas "Un Peintre Pro will be my painter 'go to' when I demand painting services in the future and I would happily have them in my house again."

Nicole M. "A reliable, meticulous and incredibly talented painter, we have used it for everything from painting a piece of furniture to painting a whole floor of our home, every detail is treated, your satisfaction is his main concern."

David "Un Peintre Pro gave me good advice on colors for my new home and his painting team were quick, polite and did a good job. I will definitely use them for the future of one of my needs in interior or exterior painting."